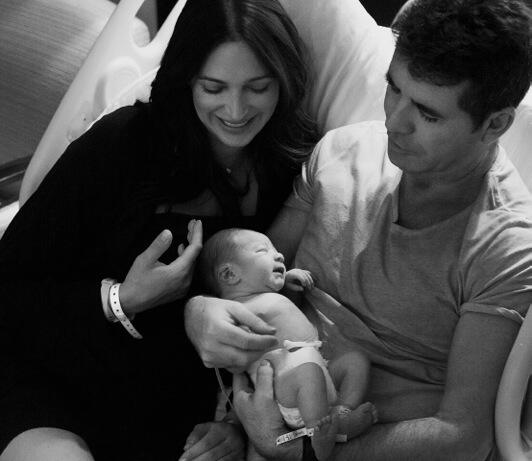 This photo was posted on Simon Cowell's twitter account. @simoncowell
Simon Cowell's girlfriend, Lauren Silverman, gave birth to their son Eric on Valentine's Day (February 14th.) According to E! Online, Simon skipped the London auditions of Britain's Got Talent to fly via private jet to New York where he met Lauren and her family at Lenox Hill Hospital. According to the London Sun, Simon's first words to his son were "I've waited all my life for you."
He's pretty much turned into all of us when our babies are born. They can't stop beaming and sharing tons of pictures! Congrats Simon, we guess it's a good thing the X Factor was cancelled so he could be home a little more now!

Whiskey & Randy have been a part of Delmarva's morning routine since 2011 and love waking you up every morning! Whiskey grew up in Georgetown, is married and has two sons. Randy was born and raised in Salisbury, is married, has a daughter and a son. These two 'from heres' love life on Delmarva and waking up with you every morning!