Whats Brad Paisley's Favorite CMA Moment After A Decade of Experience?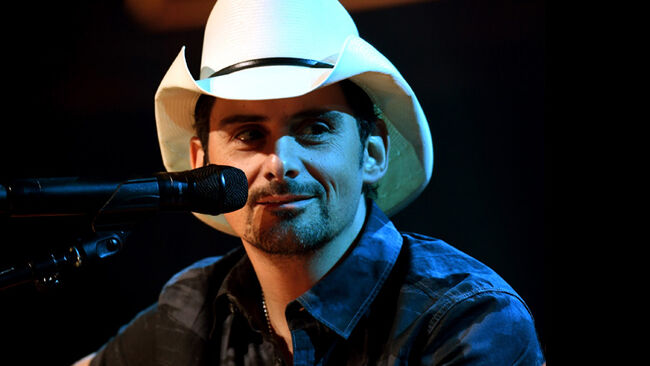 Brad Paisley feels uncertain about hosting 2018's CMA Awards, but what would "Country Music's Biggest Night" be without Brad Paisley and Carrie Underwood?
Brad had some hesitant excitement to share with Cody Alan about this year's 52nd Annual CMA Awards celebration.
Brad and Carrie have been training for the upcoming moment for a few weeks now, but with ten years of side-splitting moments, magnetic monologues, and gender reveal slip-ups under their belts, the bar has been set pretty high.
The "She's Everything" singer's reluctance isn't about working with Carrie; instead, the hesitation comes from being tasked to raise the bar for 2018. "We are now in the process of going, 'ugh I hope we are ready.'" Their work is cut out of them.
What's Brad favorite CMA moment?
Brad shared that the 50th-anniversary opener is hard to beat. It was 2016, and Brad helped kick off the award show with an energy-infused performance alongside Carrie, Reba, Charlie Daniels, Roy Clark, Alabama, and Randy Travis.
"We are not going to beat that, but we are going to do our best to have a good time."
RELATED: Brad Paisley: CMA Awards Prep Is Like Olympic Training
Photo Credit: Getty Images.