Eric Church's 'Some Of It' Hits The Top Of Country Music Charts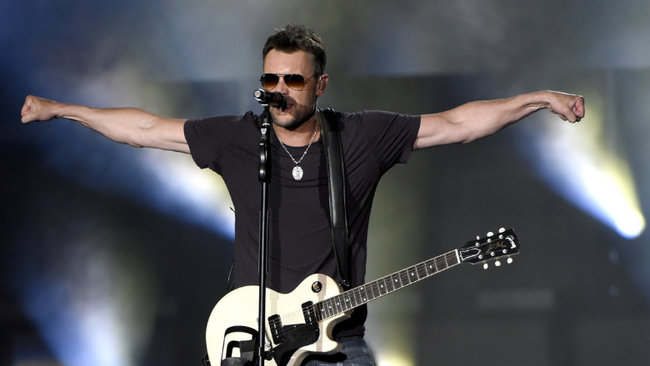 Eric Church's latest single, "Some Of It" reached No. 1 on the Mediabase chart this week.
The song and second single off Church's album, Desperate Man, was written by Church himself alongside Jeff Hyde, Clint Daniels, and Bobby Pinson. It's a song all about simple truths in life serving as a reminder to be patient and enjoy every part of the journey.
As crazy as it sounds now, this track actually almost didn't make the album. Church reflects sharing, "I was playing the album for a dear friend of ours and my wife was with me. This person loved the album, but my wife said, 'but let me play you what did not make it,' and the first thing she played was 'Some Of It.'" Church continues, "It was always a favorite song of mine, and I listened to it that night and thought 'I am going to regret if I don't record this song.'"
He dives deeper on where his hesitation came from explaining, "All the stuff that I thought was going to be the pillars for the album just bombed, so I was scared of that song. But I think it's really interesting that the album took on an identity that allowed 'Some Of It' to make it from where it started to where it is now."
Church has absolutely dominated this year. In addition to "Some Of It" reaching No. 1, Church's "Double Down Tour" has sold out stadiums across the nation including Nashville's Nissan Stadium in May, when he set a record breaking attendance with 56,521 fans packed in. The second leg of the "Double Down Tour" will kick off on September 13 in Green Bay, Wisconsin running through the end of November in Sacramento, California. Based on what I've heard, and seen for myself, this is a performance you won't want to miss. Grab your tickets to a show near you here.