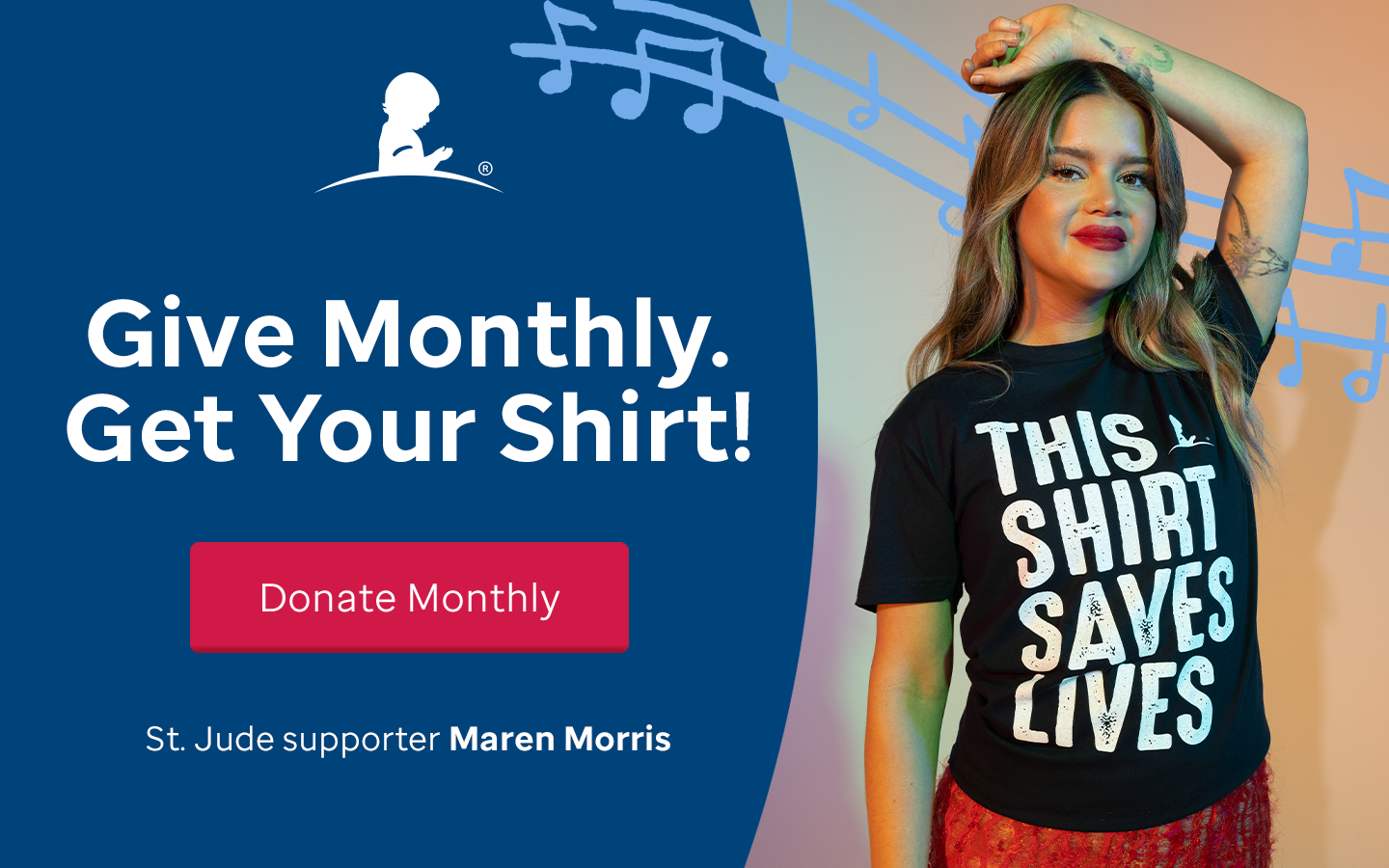 Welcome to the Froggy 99.9 Country Cares for Kids Radiothon
A Special Thank You To Our Presenting Sponsors:




Together with St. Jude, Froggy 99.9 won't stop fighting until no child dies from cancer and you can join the mission! Become a PARTNER IN HOPE for $19 a month and get this year's exclusive #ThisShirtSavesLives t-shirt.
FROGGY RADIOTHON: Thursday, Feb. 16th and Friday, Feb. 17th 2023
Want to join the movement? Follow these steps:
STEP ONE: Become a Partner In Hope by calling our phone at 1-800-335-9793 or DONATING ONLINE.
STEP TWO: Proudly wear your #ThisShirtSavesLives shirt and take a selfie!
STEP THREE: Post your photo on social media using the hashtag #ThisShirtSavesLives and #MusicGives then tag St. Jude (FB | Twitter | Insta) and WWFG (FB | Instagram)
Special Thanks To Our Tote Board Sponsor: Dr. Susan Vickers at Seaside Smiles

Tune in at the top of every hour during the radiothon to find out how much you've helped us raise for the kids at St. Jude!
ABOUT ST. JUDE
St. Jude Children's Research Hospital is leading the way the world understands, treats, and defeats childhood cancer and other life-threatening diseases.
Families never receive a bill from St. Jude for treatment, travel, housing, or food -- because all a family should worry about is helping their child live.
Treatments invented at St. Jude have helped push the overall childhood cancer survival rate from 20% when the hospital first opened 50 years ago to almost 90% today.
St. Jude freely shared the discoveries it makes, and every child saves at St. Jude means doctors and scientists worldwide can use that knowledge to save thousands more children.
Because the majority of St. Jude Funding comes from individual contributors, the hospital has the freedom to focus on what matters most -- saving kids regardless of their financial situation.
Did you know?
The daily operating cost for St. Jude is over $2 million, which is primarily covered by public contributors.
On average, 7,800 active patients visit the hospital each year.
St. Jude opened in 1962 and was founded by the late entrepreneur Danny Thomas. Its mission is to find cures for children with cancer and other catastrophic diseases through research and treatment.
St. Jude was the first institution to produce a cure for sickle cell disease with a bone marrow transplant and has one of the largest pediatric sickle cell disease programs in the country.
St. Jude create more clinical trials for cancer than any other children's hospital.
JOIN ST. JUDE'S MISSION TODAY AND BECOME A PARTNER IN HOPE - MAKE A DONATION ONLINE HERE!

The ABC's of Cancer are permanently on display in a busy hallway at St. Jude Children's Research Hospital, offering 26 views of living with cancer written by the kids at St. Jude. Tune in during the radiothon to hear local students at Pemberton Elementary School in Salisbury read each letter.
Here are a few examples
Thanks to our Angels of the Hour Sponsors
Gardner Sign Company
Clydes Auto & Light Truck Repair
Unstoppable Joy
Roger Martinson at Edward Jones
Atlantic Aluminum
The Car Store
Coastal Comfort
Hockers Supermarket
Robinson's
Bennett Termite
The Smith Firm
Horizon Services
Delmarva Auto Glass
Iron Source
Amick Farms
Buchanan Subaru
Sweet Frog Salisbury
Value Carpet One
The Truck Store Dover
La Tolteca